Skip to product information
HANDCRAFTED
IN THE U.S.
ALL NATURAL
INGREDIENTS
SATISFACTION
GUARANTEED
Sale price
$17.99
Regular price
Unit price
per
Sale
Sold out
Scent Profile:

Lime, Bay Leaf, Orange, Black Pepper and Clove
Use to soften hair, hydrate skin to get rid of itch and dandruff, and promote healthy growth
View full details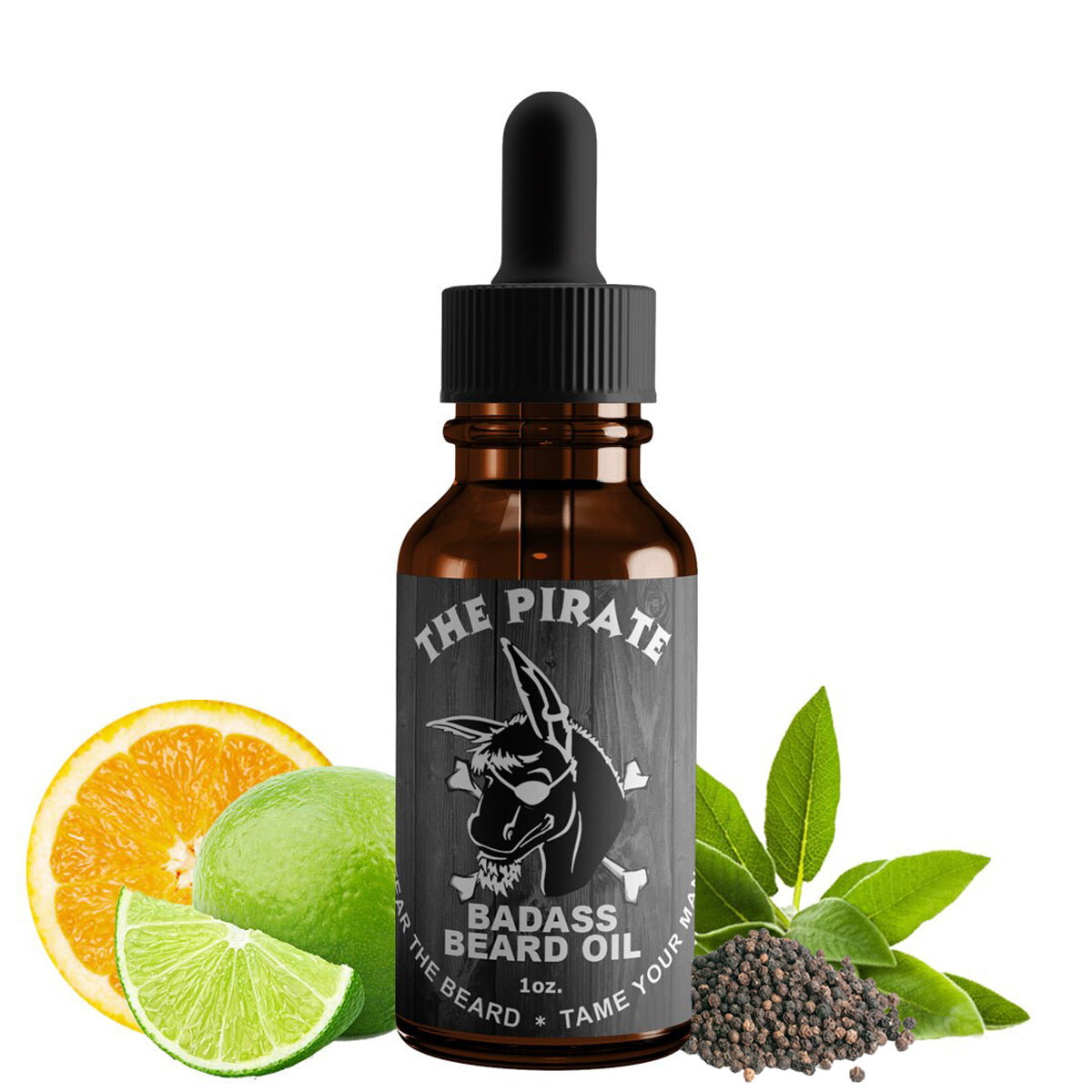 Don't let your beard look like you've been shipwrecked. You and your beard will be ready to pillage and plunder the booty with this amazing scent! The most Badass Pirates used the bay leaf scent to intrigue and attract exotic island beauties and local wenches alike. The same is true today! Scents of bay rum and lime with a hint of coconut are infused in this premium Beard Balm to ensure the only island your stranded on is full of booty!
Hand crafted with all natural and 100% organic food-grade ingredients. All of our oils are easily absorbed and will leave your beard and mustache full, soft, and healthy. Our unique blend is specially formulated for your beard and the skin underneath to reduce itchy and flaky skin, promote thicker and faster hair growth, tame flyaway hairs, repair split ends, and make your hair softer to the touch. Our oils will leave your beard looking and feeling healthier and manlier.  Men will want it and women will want you.
Size: 1 oz.
All natural ingredients - Apricot kernel oil, argan oil, jojoba oil, pure vitamin E oil, bay blend oil, lime oil, black pepper oil, orange oil, clove oil, tea tree oil, eucalyptus oil, and rosemary oil.