Attention to all the ladies whose special man in their life has a badass beard...and to any guy reading this, you'd be smart to pass this along to your lady.
Valentine's Day is approaching fast, and if you're tired of scrolling through Pinterest and Etsy trying to find what to get the bearded beau in your life, the beard experts at Badass Beard Care have you covered for last-minute gift ideas.
We're not going to tell you to buy chocolates, socks, or some accessory he'll never wear. Instead, we put together a list of 7 manly gift ideas that he'll actually use and love - and we guarantee you stroke his beard this Valentine's Day.
First, check out our 3 limited-time Valentine's Day Deals
Valentine's Day Deal #1 - Spend $50 & add a Badass Deodorant for FREE.*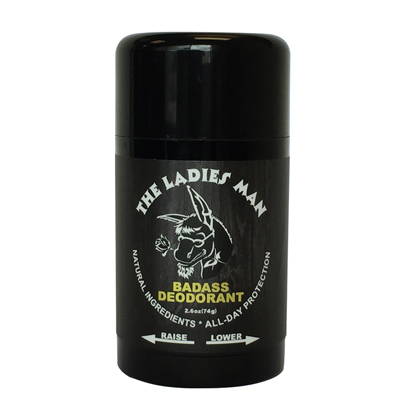 Make sure your man stays fresh for those planned sweaty nights with our Badass Beard Care All-Natural Deodorant. With 11 scents to choose from and made with no aluminum, you just found him his new go-to deodorant.

*Must have one deodorant stick in shopping cart. Discounts automatically applied to orders of $50 or more.
Valentine's Day Deal #2 - $5 Off Any Trial Kit with Code VDAY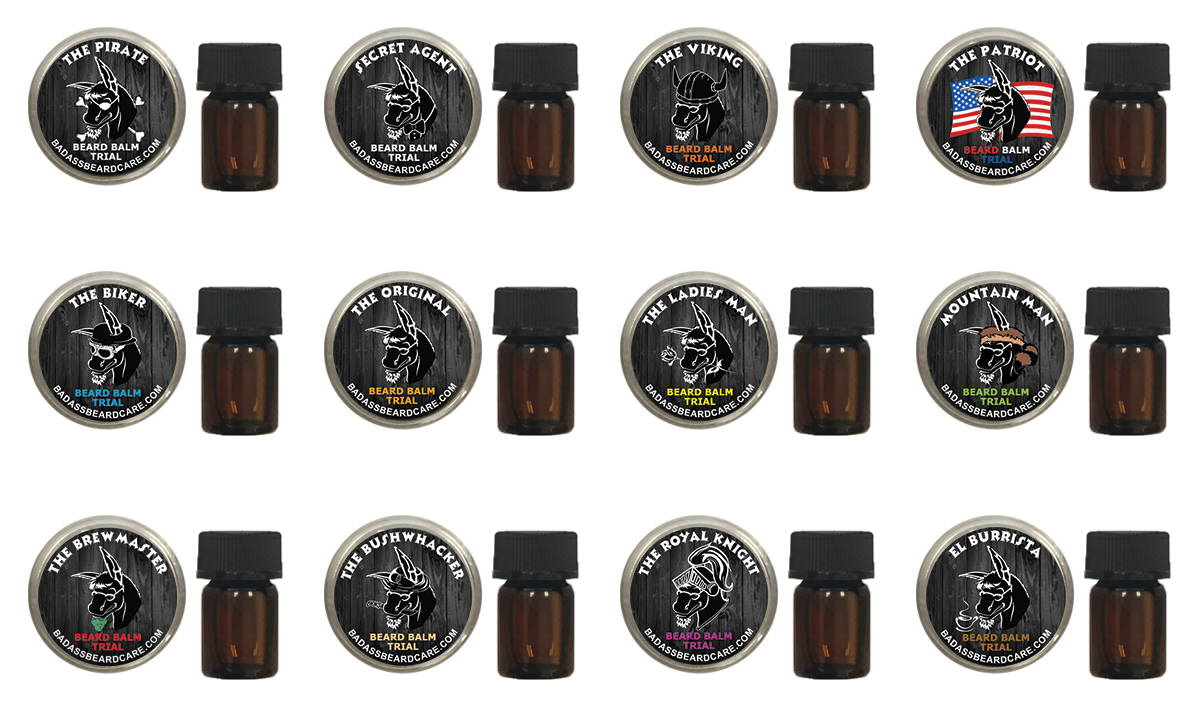 All of our Trial Kits let your man experience our beard oil and balm in any of our popular scents! The Trial Packs are great for travel and the best way to get your man started on grooming and styling his beard.
Valentine's Day Deal #3 - Save 30% on Safety Razors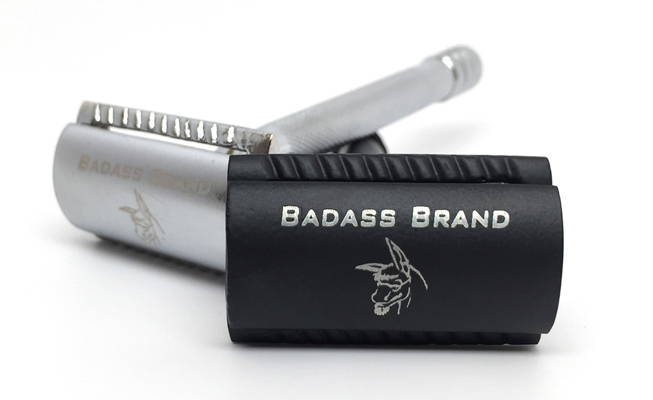 We know what you're thinking, "why would I give him a razor, I don't want him to shave his beard off?" Look, we don't want your man to shave the thing you love most about him (fine, one of your favorite things). This safety razor is solely to help him "clean up" for the fun time the two of you are going to have.
And you won't find a better value for our safety razor - it comes with replacement blades and a lifetime warranty, and is the perfect tool to get a professional-looking trim around the cheek and neckline.
Valentines Day Gift Guide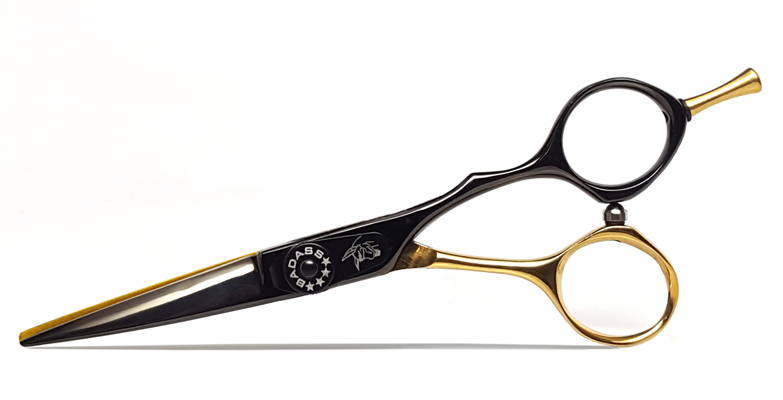 Give your man the gift of a perfect beard trim with our barber-quality beard scissorsin gold. Made with surgical grade stainless steel and titanium coated blades, he is going to love how easy it is to shape his beard with these bad boys! Plus, it comes with a lifetime warranty, premium travel case, scissor oil, and microfiber cloth.

Give him the best beard brush that will keep his hair clean, polished and soft. Our black series boars hair brush is made with a lightweight hardwood handle and 100% pure boars to offer him a completely static- and tangle-free brushing every time.
If your man is new to the beard rooming game or growing a beard for the first time, our badass beard trial kits are a must. Seriously, this is the best introduction to beard care and maintenance for him, and a Valentine's Day Gift that can change his life forever.
Don't Forget to Use Discount Code: VDAY at checkout to save $5
We're all about doing our best to keep a man's beard looking fresh, but we also want to make sure he keeps his whole body clean for your special night. That's why we suggest getting him the complete beard and body care package with our Chuck's Hog Wash Combo. It comes with your choice of 13 scents in our beard oil, beard balm or wax, and Hog Wash. This all-natural combo wash kit is your best deal to clean his beard, body, and the hair on his head (if he has some - being bald is sexy too).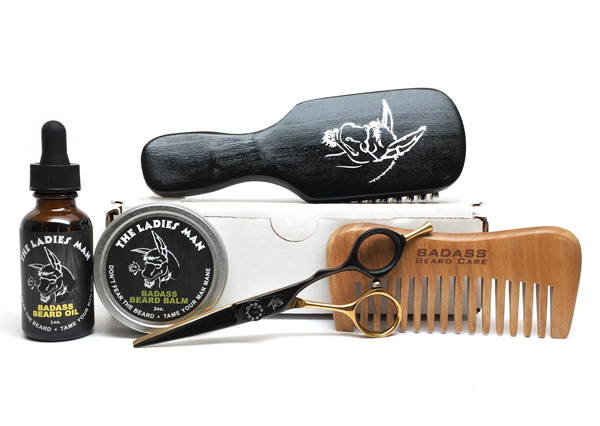 Be honest; you love how sexy your man looks when his beard is freshly groomed. So, if you really want a gift that will spoil him (and you) this Valentine's Day, get him our beard essentials kit. It has everything your man needs to keep his beard and mustache soft, shaped, and badass. You're already imagining how good his beard is going to look and smell after he uses it, right?
Beard Essentials Kit includes:
2oz Beard Balm

1oz Beard Oil

Badass Comb

Beard Brush

Scissors
Do you really want to treat him this Valentine's Day - and get the best bang for your buck?
Consider these complete kits for your bearded Badass!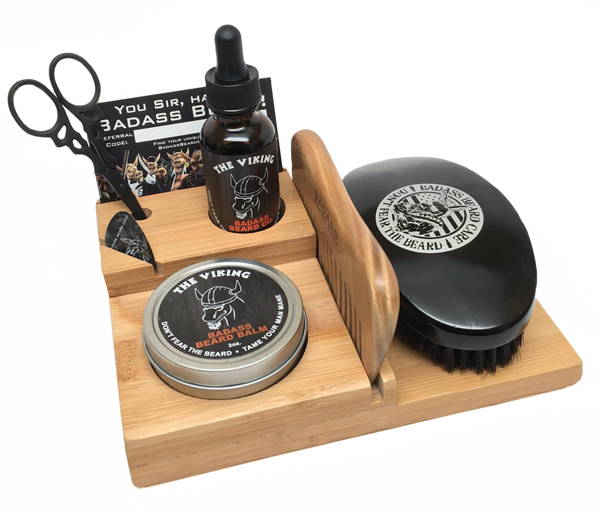 Made of Bamboo and felt, this Caddy saves space on your bathroom counter and keeps all his beard tools in one spot. The Loaded Caddy includes:
Choice of 1oz Beard Oil in scent of your choice

Choice of 2oz Beard Balm in scent of your choice

Choice of Comb

Choice of Boars Hair Brush

Choice of Beard & Mustache Scissors

Guitar Pick and Instructional Card
Does your man need a reliable, stylish toiletry bag to travel with his favorite beard tools? This Canvas Travel Bag with leather accents has got you covered. It's designed with padded pockets sized perfectly to fit and protect your oils, balms, scissors and combs. Plus, elastic straps and zippered compartments to organize other toiletry essentials while traveling. This travel bag is so sweet, you're going to want one for yourself.
Loaded canvas travel bag includes:
Choice of 1oz Beard Oil in the scent of your choice

Choice of 2oz Beard Balm in the scent of your choice

Choice of Comb

Choice of Boars Hair Brush

Choice of Beard & Mustache Scissors

Guitar Pick and Instructional Card
Not sure how to choose a scent for your man?
Choose a top Female-Favorite Beard Scents - A gift where you both win!
Did you know that 75% of our emotions are generated by what we smell?
Make this Valentine's Day one to truly remember by getting one of our best-selling beard products in these enticing scents. It's the definition of a gift that keeps on giving - Every time he uses it, that smell is going to provoke nothing but positive memories.
Choose a beard balm, oil, wax, and wash in these female-favorite scents:
Ladies Man - Lemon and vanilla scent that's an instant beard-stroking pleaser.
Royal Knight - Earl Grey Tea, Lavender, Vanilla scent for a relaxing, floral smell.
Outlaw - Sweet tobacco, black pepper, vanilla scent for a bold yet sweet smell.
Holiday - Chocolate, Orange, Peppermint scent that's both sweet and sexy.
You can't go wrong with any of these gift ideas to please your man and his beard this Valentine's Day.
In fact, you both are going to love what you pick for him! He'll get a bump in pride and confidence, and you'll get an irresistibly soft and delicious-smelling beard to snuggle up with.
Let Badass Beard Care help you set the mood not only for February 14th but for every future romantic night.
If you're interested in seeing our whole collection of men's beard, hair, and body products - visit www.badassbeardcare.com today.