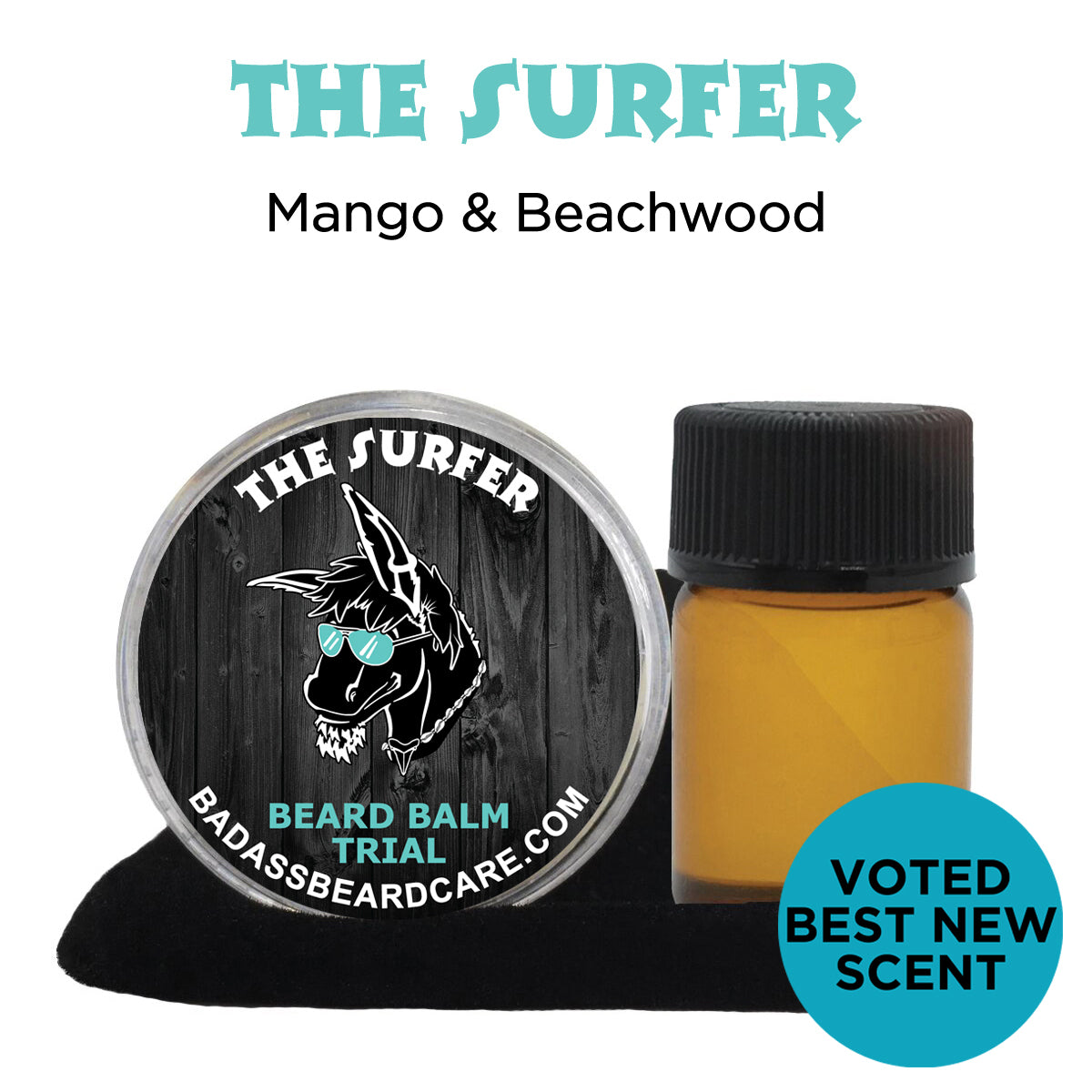 This is a trial size of our seasonal scent, The Outlaw. The Trial Pack consists of approximately 1/8 ounce of The Outlaw Badass Beard Balm and 1/2 dram (about a weeks worth) of The Outlaw Badass Beard Oil.
Get ready to be transported to a laidback day on the beach with 'The Surfer'. Fresh and invigorating with hints of juicy mangoes, this scent will have you feeling like you're cruisin' down the boardwalk on a sunny day. The addition of beachwood notes gives it a warm and earthy undertone, reminding you of the sun-kissed sand and the sound of waves crashing on the shore. So close your eyes and picture yourself laying on the beach with a delicious fruit smoothie in one hand and a boombox playing some Beach Boys in the other.
Oil- Apricot kernel oil, argan oil, jojoba oil, pure vitamin E oil, tobacco absolute, vanilla oil, black pepper oil, rosemary oil, eucalyptus oil, and tea tree oil.
Balm- Shea butter, cocoa butter, beeswax, coconut oil, tobacco absolute, vanilla oil, and black pepper oil.