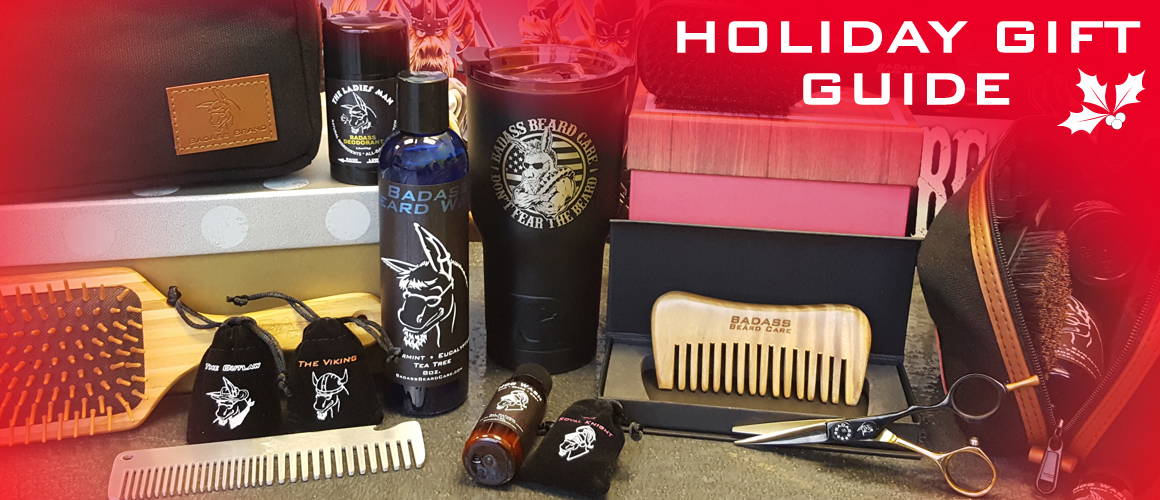 These are all great, smaller items that can be used as stocking stuffers. Our Ultimate Trial Kit has been our best seller for Christmas gifts every year! Not sure what he wants? Pick up a digital Gift Card to make life easy!
---
These four items are the foundation of any beard care routine. Use oil to soften & reduce itch and dandruff, balm to condition and tame fly aways, wax to style and protect, and wash to clean.
---
MUSTACHE/SHORT BEARDS < 2"
These products are great for smaller beards and mustaches.
---
---
These products are designed for longer or thicker beards.
---
You can get any of our products mixed and matched in these kits. You save when you bundle!
---
Love our brand? We have some Badass branded gear that's sure to be a hit!
---
CHRISTMAS SHIPPING CUTOFF