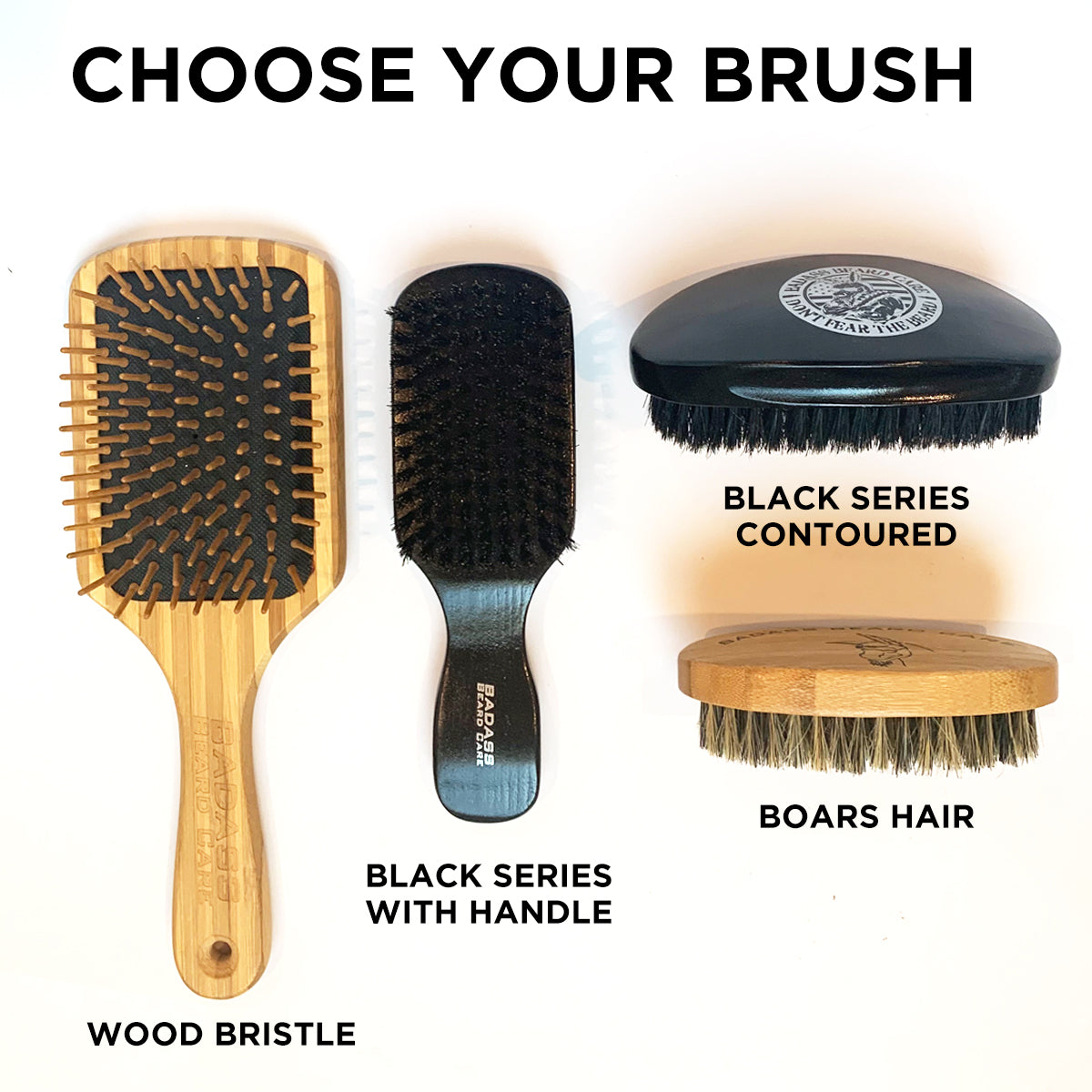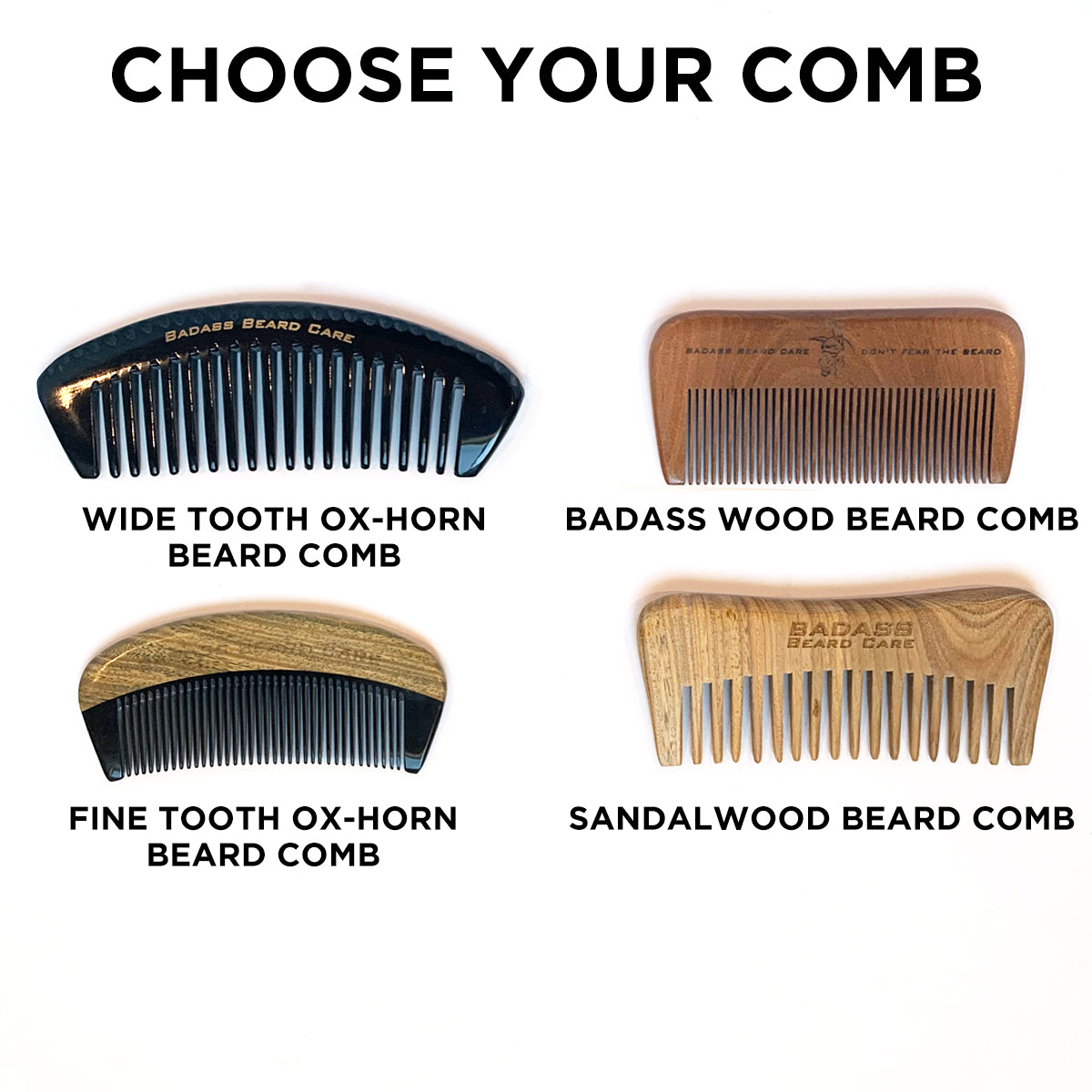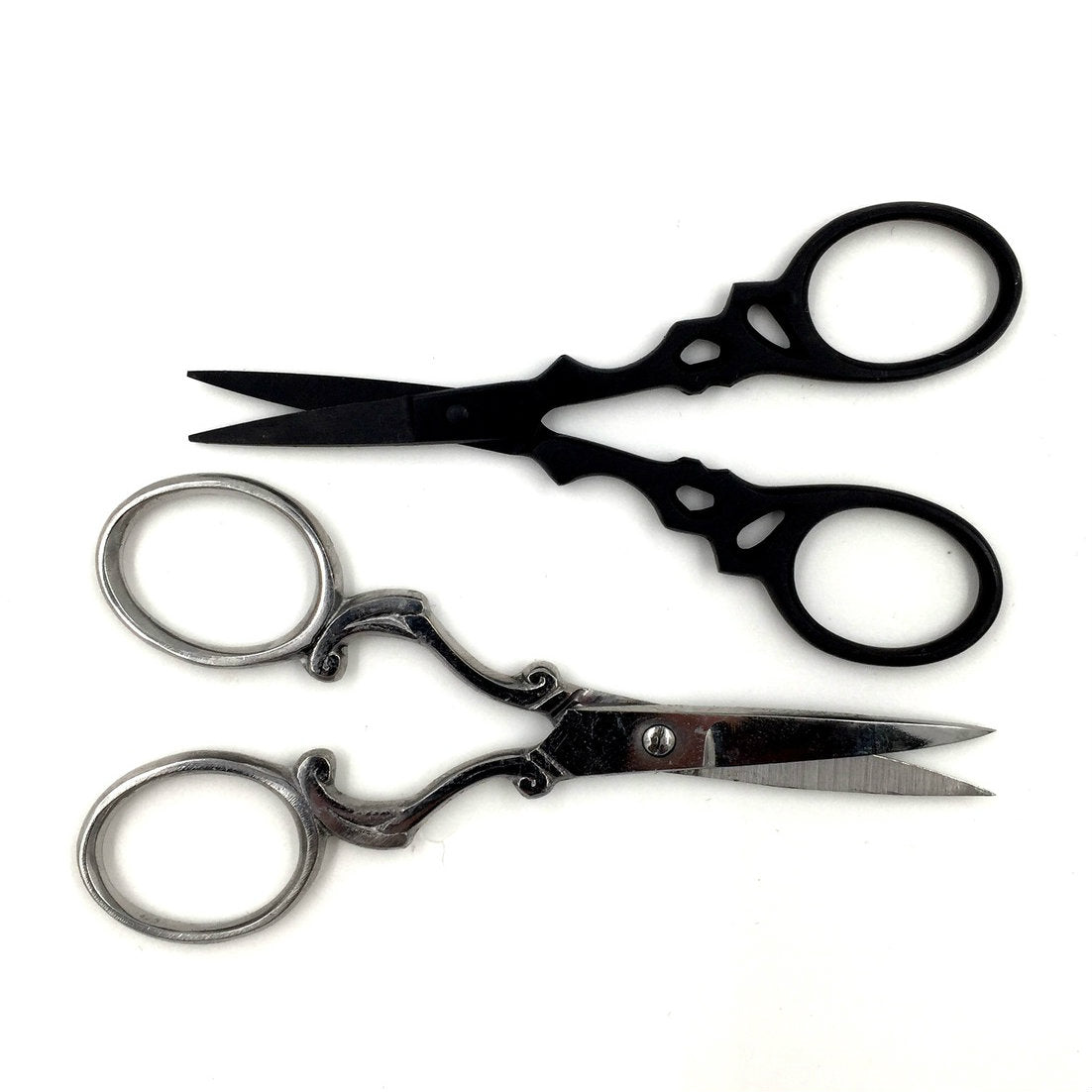 This is the kit for you if you're just getting into the beard game and want all the essential beard grooming products, and don't know what scent balm and oil you want as your "go to" (or love them all and rotate). The Deluxe Grooming Kit comes with:
- Boars Hair Beard Brush
- Badass Comb of your choice
- Beard and Mustache Trimming Scissors (Black or Silver)
- Trial Kit which includes 8 of our Trial Packs of balm and oil so you can find the perfect scent for you! 
Scents Included:
The Original - Sandalwood, Bourbon and Vanilla
The Ladies Man - Lemon and Vanilla
The Viking - Siberian Fir and Orange with a hint of Clove
The Biker - Patchouli, Sandalwood and Peppermint
The Mountain Man - Pine and Cedar
The Patriot -Leather, Cedarwood and Black Pepper
The Pirate - Lime, Bay Leaf, Orange and Black Pepper 
The Outlaw - Sweet Tobacco, Black Pepper, and Vanilla
Oil - Apricot kernel oil, argan oil, jojoba oil, pure vitamin E oil, essential oils for scent, rosemary oil, eucalyptus oil, and tea tree oil.
Balm - Shea butter, cocoa butter, beeswax, coconut oil, and essential oils for scent.